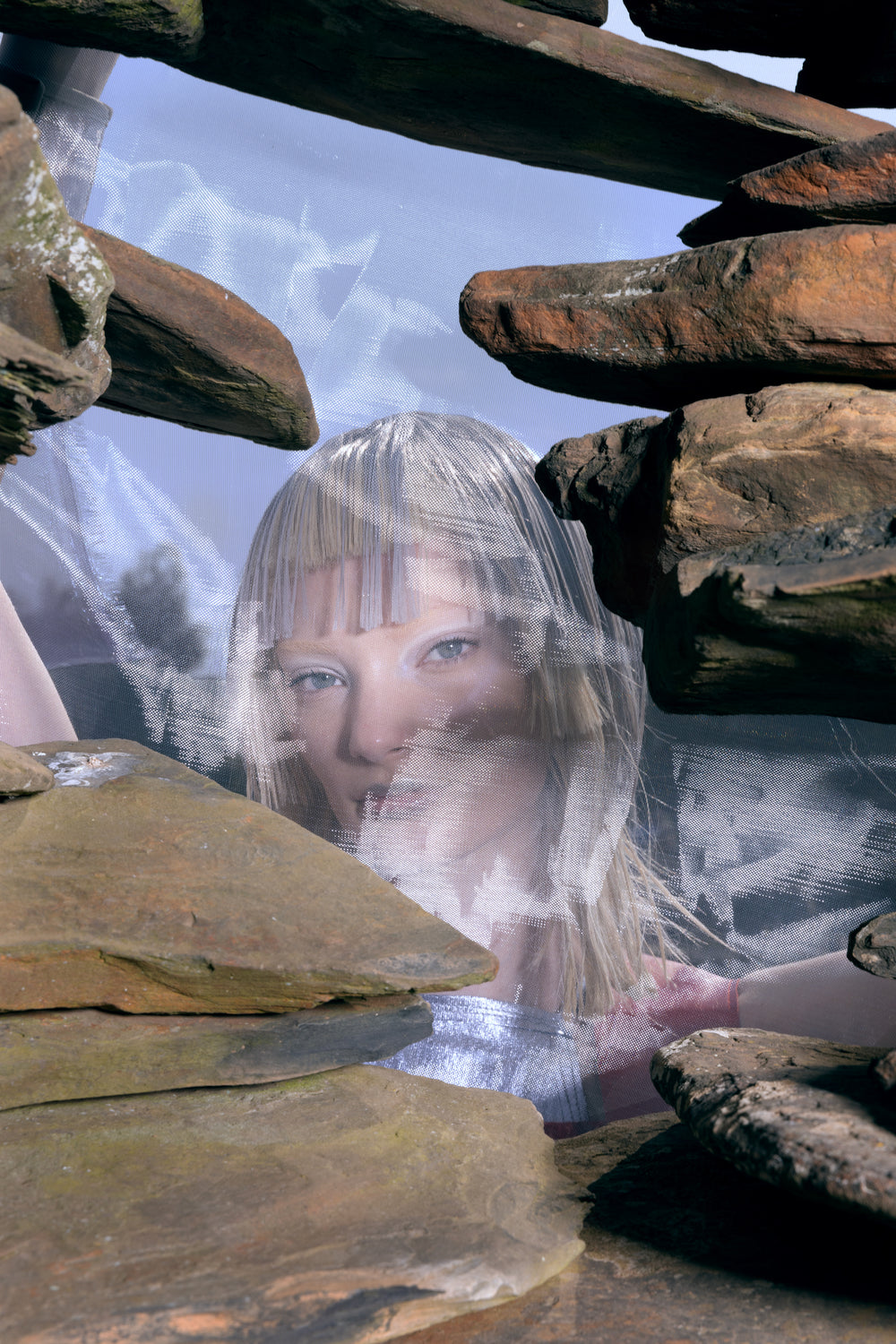 CAMPAIGN
PHOTOGRAPHED BY EVA LOSADA
'Re-Trace, Re-Memory, Re-Set, Re-Culture' serves as a canvas for unravelling the threads that bind our collective origin stories, inviting us to examine the interconnections between art, science, spirituality, and cultural heritage.

Through an exploration of legends, archaeological discoveries, and visionary philosophy, this collection investigates how myths and shared narratives shape our understanding of our human evolution, foster unity, and inspire positive change.

By engaging with archaeology like Homo Naledi and myths of Crystal Skulls, the concept of the Phoenix, and the visionary perspectives of thinkers like Oscar Wilde and Credo Mutwa, our collection contemplates the potential for collective transformation and cultural redefinition.

In a world where past, present, and future intertwine, art emerges as a bridge that connects our shared history with our aspirations for a harmonious world.